History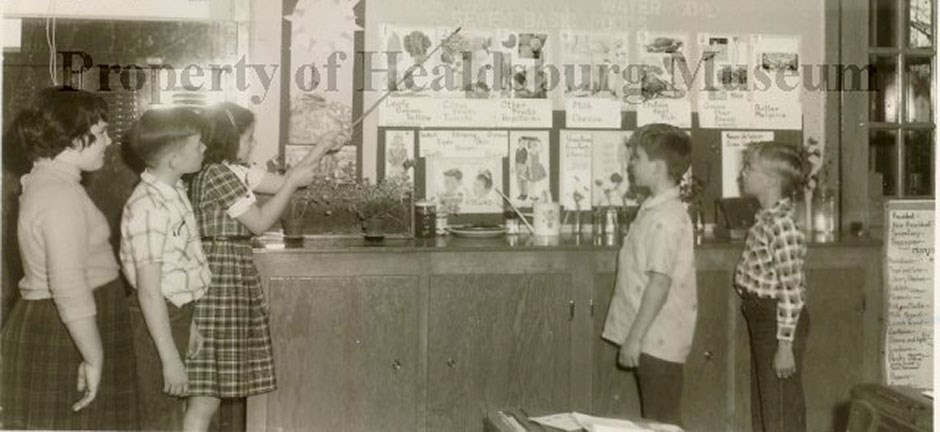 Mrs. Christensen's 4th grade students at Healdsburg Elementary School review the room's science project. From left, Linda Timberlake, Harold Hoskins, Margaret Swinney, Ken Sutton & Richard Smith. The various classes are preparing exhibits for the Science Fair held in conjunction with the Future Farmers Country Fair. (Courtesy Healdsburg Museum)
The Healdsburg Area Science Fair actually began over 50 years ago, but began to fade away 25 years ago until a group of local women from the AAUW took it on as a project to revitalize it. They found a local venue (formerly the Healdsburg Armory), recreated the infrastructure to put it on, and got Healdsburg's students involved again. It has been going strong ever since.
To keep the fair relevant it has been expanded to include technology projects and competitions which now include an entire separate day including a hands on technology fair for younger students with a different theme each year. Healdsburg High School student involvement has expanded also to helping create and operate the hands on fair for elementary students as well as judging the junior high technology projects.
The fair is now held at both the Healdsburg Junior High and the Villa Chanticleer, with Technology Day at the Junior High on Saturday and the Science Projects judged and displayed at the Villa the following week.
2020 CALENDAR
Unfortunately, the 2020 Science Fair has been cancelled.